---

---
What happens when you realize that you're not in "good hands"?
Storm systems are a common occurrence in the Charlotte, NC. What happens when your home is affected by one of these storms? The likely assumption is that your insurance company will take care of your home and the homeowner will be covered. The truth is, that is not always the case. Insurance companies often try to cut corners and avoid covering storm damages to keep costs down.
---
Know what to look for
Let Charlotte Pro Roofing review your insurance estimate in detail to ensure you are getting what you deserve for your roof replacement before you make any decisions. Not sure what to look for after a storm? Check out our storm damage information page.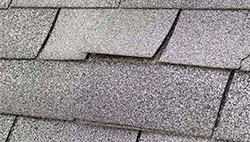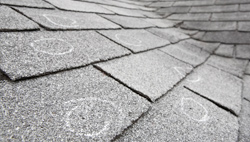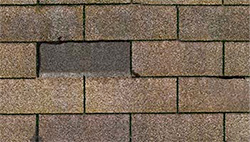 Measurements

Often times the measurements on insurance claims are not addequate to cover the roof replacement project entirely.

Itemized Quotes

There may be items missing from the estimate you receive from your insurance claim estimate. Some of these missing components are key for the structural integrity of the roof installation.

Problems with Warranties

To save money, there are many roofing contractors that will install the new roof with missing components that will ultimately void the warranty of the new roof installation.
---
Stay away from storm chasers
There will always be storm chasers offering customers a "free roof" for their home. Don't be fooled by this. Most of these out of town roofing companies will install the new roof with missing components and low quality materials that will void the warranty on your new roof. Worst of all, if you start to get leaks a few years after the installation, those storm chasers are already in another state, taking advantage of other homeowners and you are left to fix the leak yourself.
---